In falling to 1-3-0, the Rangers continue to play uneven. They lost 3-1 to the Blues at MSG last night. A winnable game with St. Louis playing a second straight day after a Columbus Day win in Brooklyn.
The Rangers didn't take advantage. Instead, they were again stoned by Carter "E.F." Hutton, who made 16 of his 32 saves in a lopsided third period that saw a tired Blues hang on. Hutton did this to them before the past couple of years. They've never beaten him. He's a backup. It doesn't matter.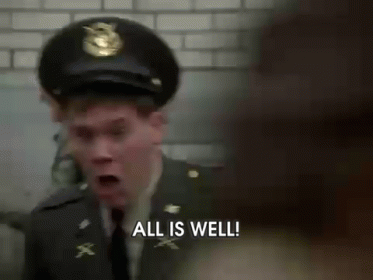 It's only four games. Already, there are disturbing trends. The lackadaisical starts are a concern. For a fourth straight game, they weren't ready to play. It only took St. Louis 15 seconds to score. A awful Brady Skjei turnover allowed Jaden Schwartz to set up Carl Gunnarson for a goal with all five Rangers skaters standing around.
Even in their one win over Montreal Sunday, they were flat and were fortunate to have two goals disallowed. Otherwise, who knows. They could be 0-4. Ryan McDonagh mentioned that it's up to the veteran leaders on the team to get off to better starts and pick up their play.
Even though Mika Zibanejad scored for a fourth straight game with his power play goal coming in direct response, there needs to be more consistency from all 18 skaters. Zibanejad's fourth power play goal and team-leading fifth of the season came off another good play started by Kevin Shattenkirk. After a good keep, he took a good low shot that caromed to Pavel Buchnevich, who quickly made a beautiful backhand feed across that Zibanejad slammed home at 2:22.
The trouble right now is no one else is scoring. Kevin Hayes is off to a slow start. He only had 10:18 of ice time through two periods while not getting one power play shift. Hardly enough to find a rhythm with linemates Mats Zuccarello and Jimmy Vesey. Hayes is a top penalty killer who isn't used on the man advantage. He played 16:04 in 21 shifts receiving 14:20 at even strength and 1:44 shorthanded.
Vesey had his best game so far after being elevated to the second line. He was twice thwarted by Hutton. But remains without a goal. Chris Kreider had a quiet game and remains without a goal despite three helpers. They need him to finish.
Rick Nash played a physical game delivering a huge hit following a successful penalty kill of a five on three created by a ill advised Steven Kampfer high stick. Nash did a lot of good things but again was kept off the scoresheet. He needs to get going. He played with J.T. Miller and Michael Grabner. It was a tough night for Miller, who turned over a couple of pucks and didn't register a shot going minus-one in 14:56.
Grabner has yet to score. As usual, his gamebreaking speed is generating quality chances. He had a shorthanded breakaway Tuesday but couldn't beat Hutton. Hutton also robbed Buchnevich in a busy third period where he was under siege. One stop left Buchnevich frustrated slamming his stick.
So much for playing the fourth line. David Desharnais hardly saw the ice in the third getting only 8:07 in 12 ineffective shifts. Paul Carey played even less. Adam Cracknell wore number 25 in his Rangers debut. He was noticeable getting a couple of shots and delivering six hits in 8:01. Until Jesper Fast gets back, they're a three line team.
The most disturbing aspect is Alain Vigneault's usage of the defense. A Kampfer turnover on a failed clearing attempt allowed Paul Stastny to keep the puck in and get it to Brayden Schenn. The ex-Flyer was able to somehow bank the puck in off Henrik Lundqvist's pad for a power play goal at 13:30 of the first. Lundqvist wasn't sure how it went in.
Despite Kampfer struggling in his second consecutive appearance, Vigneault somehow gave him and Nick Holden more minutes than Skjei through two periods. Granted. Skjei struggled the first two. But he played less than nine minutes until being used a lot more in the third with the team trailing. Why?
It also made no sense that Kampfer and Holden got more time against the Blues' dangerous finisher Vladimir Tarasenko than any other tandem including McDonagh, who received over four minutes against Tarasenko's line. Skjei and Shattenkirk hardly got any shifts against the St. Louis top scoring unit. Very perplexing.
Marc Staal had another solid game playing with McDonagh. The question is how long can it last. Brendan Smith practiced with the top six this morning in place of Kampfer. So, he'll be back in for Friday's match at Columbus. Tony DeAngelo apparently is in Vigneault's doghouse for his giveaway that led to a Toronto goal in a embarrassing 8-5 loss on Saturday. He's far from alone.
Why does Vigneault hold young players to a different standard than vets? There were plenty of sloppy turnovers Tuesday night. They may as well send DeAngelo down to Hartford and get him some real time. What's the point keeping him up?
It took until the third for the Blueshirts to turn it up following a sleep inducing second. Unlike tonight when I attend the Guns N' Roses concert, MSG sounded like a morgue.
At least Vigneault used  Skjei more. He got nearly eight minutes. He was by far the best skater in the period using his speed to jump into plays and create opportunities. He also drew a penalty. Of course, he didn't see any power play time with in particular the second unit failing miserably with a Miller miscue forcing McDonagh to take a penalty.
On a abbreviated St. Louis power play, Stastny came very close but Lundqvist got his glove on the puck in the nick of time. They reviewed the play to see if it crossed the goal line. But replays were inconclusive.
Vigneault leaned heavily on Shattenkirk, McDonagh and Skjei when trailing in the final stanza with each all over seven minutes. If only he did it earlier. They were unable to beat Hutton, who has their number. His goaltending saved the Blues, who were content to sit back due to being out of gas. They got a Schwartz empty netter after Shattenkirk fell.
Chalk it all up and it was another disappointing loss. In a improved division, this isn't the start the Rangers needed. With the Blue Jackets on Friday and the much more offensive minded Devils led by a trio of rookies Saturday, it won't get any easier.
NYR 3 Stars:
Pavel Buchnevich-assisted on Zibanejad PPG, 7 attempts, very involved in 23 shifts (19:20) including 4:51 PP
Jimmy Vesey-very active, physical with 6 hits including one that bloodied Blues rookie Tage Thompson, 3 shots in 6 attempts, 18 shifts (15:25)
Mika Zibanejad-scored 4th PPG and 5th overall, 5 shots, 15-and-10 on draws, becoming a leader, 24 shifts (20:32) including 5:17 PP
NYR out-shot Blues 33-23 and out-attempted them 63-42.
Hits were 34-24 NYR led by Vesey's 6.
Face-offs were 32-26 NYR paced by Zibanejad (15-for-25) with Desharnais 5 and 0. Stastny went 11-and-4 for St. Louis.
Blues blocked 20 shots led by Joel Edmundson (5).
Giveaways NYR 16 (Shattenkirk 4) Blues 9
2017 first round pick Filip Chytil convinced Jeff Gorton he wanted to get more experience in North America. So he will play for Hartford after being sent down. It's encouraging that the Czech wants to learn.
Lias Andersson scored a goal yesterday for Frolunda.